Jul 21, 2014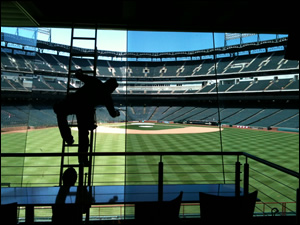 Yes, it is beautiful. But more than that, window film protects from two common threats, loss that comes through heat/temperature transfer and by criminal invasion. Ask about our very popular decorative window films. Now all the majestic beauty and protective shield proven effective on large commercial properties is available to homeowners at costs that are quickly recovered by savings in energy and peace of mind. These beautiful solor control films protect against ugly fading, torturous heat, costly vandalism and dangerous break-in.
View our video on youtube featuring Hüper Optik films http://youtu.be/XWddoDH-X-s
Whether needs are commercial or residential window films, learn how Architectural Glass Solutions has the right protective film for any application needed. Comfort, beauty, peace of mind; Priceless!