Jan 25, 2017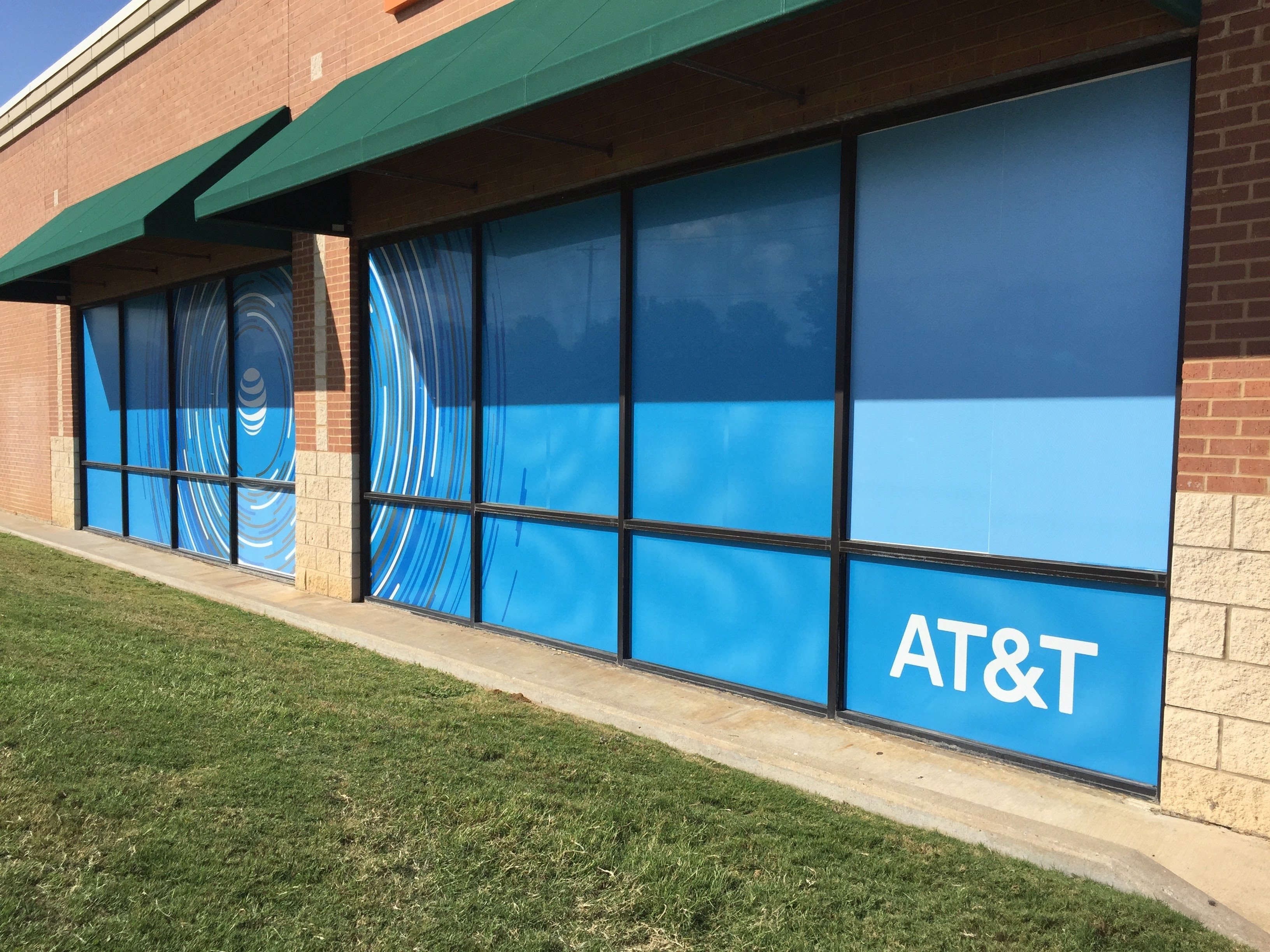 Vinyl signage installed on exterior of glass for AT&T in Dallas, Tx
One of the most popular ways to get your location to stand out from the rest is with exerior-vinyl signage.  This innovative adverstising method will beat any other advertising when a location has drive-by traffic
With a it being easily accessible it can be changed out for specific promotions, sales, Grand openings, etc.
It is professionally installed but with a low-release adhesive so it is not expensive to install nor is it permanent.  It is durable and will last a long time, the adhesive once activated has strong adhesive properties.
Being that it is thick, 3-4 mils, it is very durable.