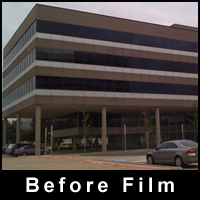 We install solor control film that is energy efficient and will provide comfort as well as beauty to your building.
Standard Reflective- This is a maximum efficiency film for superior heat reflection in summer. Available in silver, gray and bronze.
Insulux® and Neutralux®- Two films offering greater comfort through summer heat rejection and winter heat retention, while transmitting more light than traditional films. Insulux available in natural and bronze tones, Neutralux in neutral gray and bronze.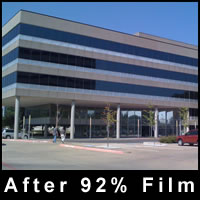 Duralux®- A tough, weatherable film applied to the exterior side of glass when the interior surface is not easily accessible (skylights, windows well above ground level, obstructed due to dropped ceilings, etc.). Great for spandrel glass and multi-glazed windows. Duralux's Kynar 500® coating allows it to stand up to urban grime, acid rain, blistering sun, and wind-driven sand.